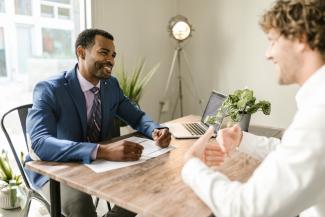 Life Insurance Awareness Month - 09.22.2023
September marks Life Insurance Awareness Month, a time to shed light on the importance of life insurance. While many campaigns focus on the fact that Americans are underinsured, this is just one aspect of the conversation.
It's true that only 54% of Americans have life insurance, with 27% relying on non-portable group life insurance from their workplace, as per a 2020 LIMRA study. Addressing the issue of underinsurance is crucial, but it's only a part of what Life Insurance Awareness Month should encompass.
Too often, people purchase life insurance policies and then forget about them. These policies might have been bought online or through agents who don't proactively review the coverage. Life evolves rapidly, and the protection needs from five or ten years ago may no longer apply. Is the original policy still the right fit? Is there room for improvement in the existing coverage? Is the policy performing as expected? These are vital questions that should be part of the Life Insurance Awareness Month conversation.
Life events such as marriages, divorces, the birth of children or grandchildren, changes in income, wealth accumulation, or the loss of a loved one all influence the amount of life insurance a person should have. Chances are that a policy purchased five or ten years ago might not provide the necessary coverage for the current circumstances. Have life changes affected the relevance of beneficiary designations made when the policy was first taken out?
Premium amounts are primarily determined by three factors: age, smoker status, and rate class. These factors can and do change over time. While age typically only increases (leading to higher premiums), former smokers can request a non-smoker rate on permanent policies, and individuals with improved health can apply for a better rate class. Even those initially issued substandard rates due to medical conditions may qualify for better ratings. These improvements can result in lower premiums. Additionally, individuals who are now uninsurable but have term coverage that's nearing expiration and requires permanency can often convert to a permanent policy if allowed.
For owners of permanent life insurance policies, it's essential to review the policy's performance annually. Whole Life policies offer guaranteed cash values and fixed premiums, but dividends earned are often projected to cover future premiums or increase coverage. These dividends, or excess premium returns, depend on three factors: the insurance company's mortality experience (death claims paid out), investment performance in the general account, and management of operating expenses. A policy review with an in-force ledger and updated dividend projections can reveal how the policy is performing.
Fixed and Variable Universal Life policies maintain an account value from which insurance costs and other charges are deducted. This account value grows from premiums (fixed UL) or investment returns (variable UL). The duration of premium payments depends on the policy account's performance. An in-force ledger review with updated projections can provide insight into the policy's performance.
Clearly, the Life Insurance Awareness Month discussion must encompass the importance of reviewing existing coverage. Neglecting policies can lead to situations where coverage no longer aligns with the policyholder's needs, resulting in overpayment or poorly performing coverage.
---
Securities offered through LPL Financial, Member FINRA/SIPC. Investment advice offered through WCG Wealth Advisors, LLC a Registered Investment Advisor. The Wealth Consulting Group and WCG Wealth Advisors, LLC are separate entities from LPL Financial.
Riders are additional guarantee options that are available to an annuity or life insurance contract holder. While some riders are part of an existing contract, many others may carry additional fees, charges and restrictions, and the policy holder should review their contract carefully before purchasing. Guarantees are based on the claims paying ability of the issuing insurance company.
Content in this material is for general information only and not intended to provide specific advice or recommendations for any individual. All performance referenced is historical and is no guarantee of future results. All indices are unmanaged and may not be invested into directly.
Please keep in mind that insurance companies alone determine insurability, and some people may be deemed uninsurable because of health reasons, occupation, and lifestyle choices.